Jazmine Styled in Rick Owens Suede Jacket
Styling by Jose Ayala
A great still of our ladies wearing the "Slash T-Shirt" in our video which will launch designer, Tessa Louise into the year with some innovative designs for you plus ways to add your own personal flare to them!
creative direction, fashion & set styling by Jose Ayala
Design Meets Style at St. Pauls 2016 ACC Show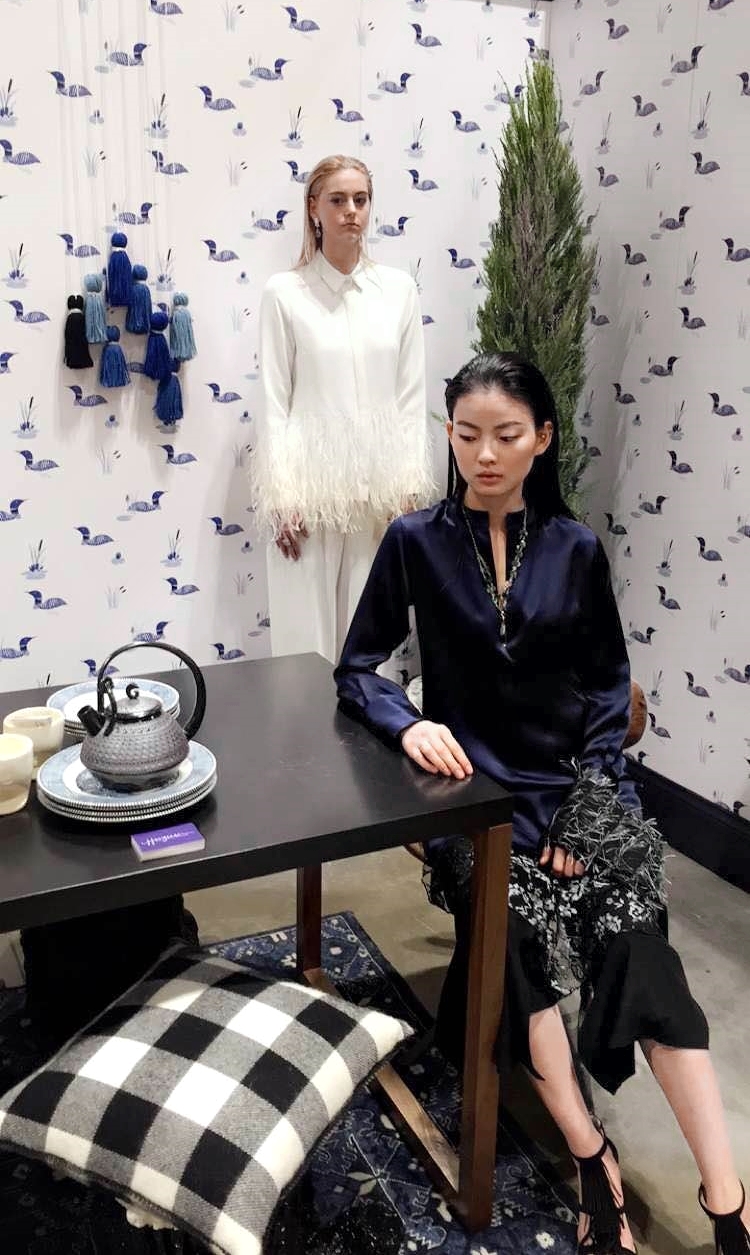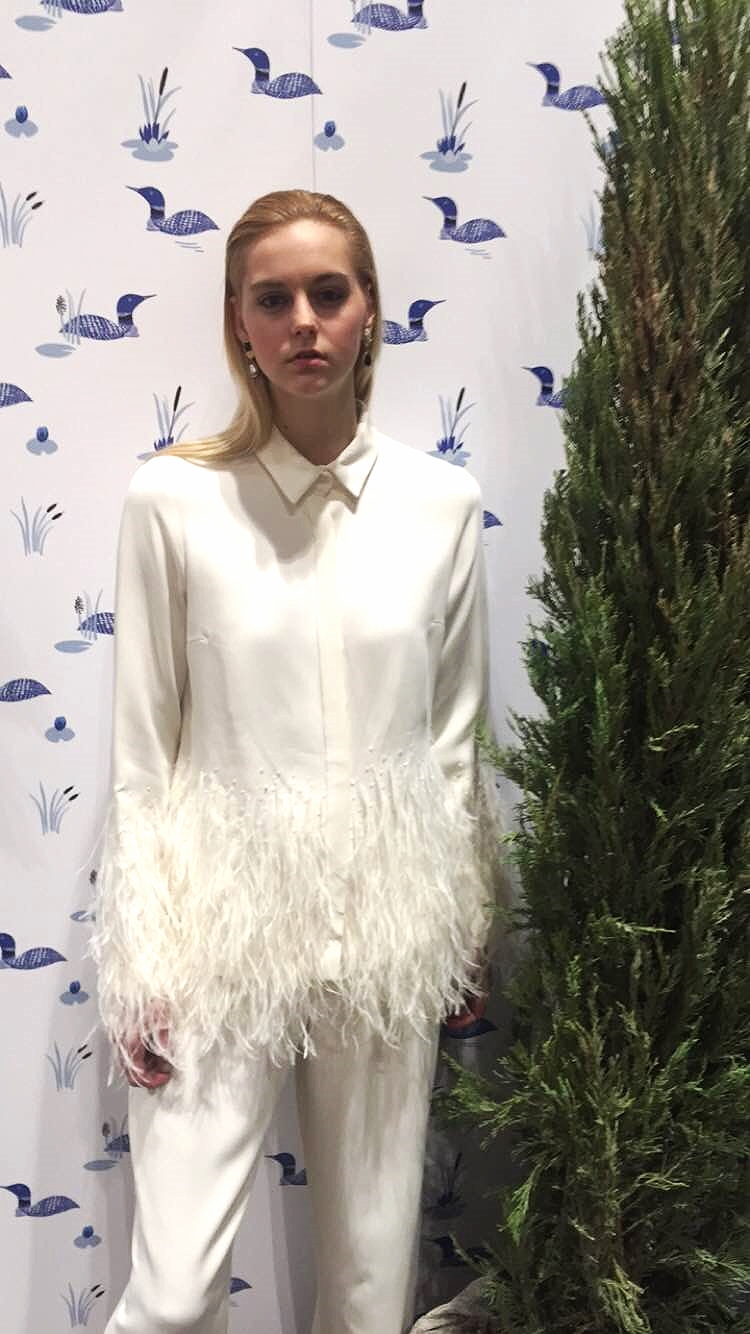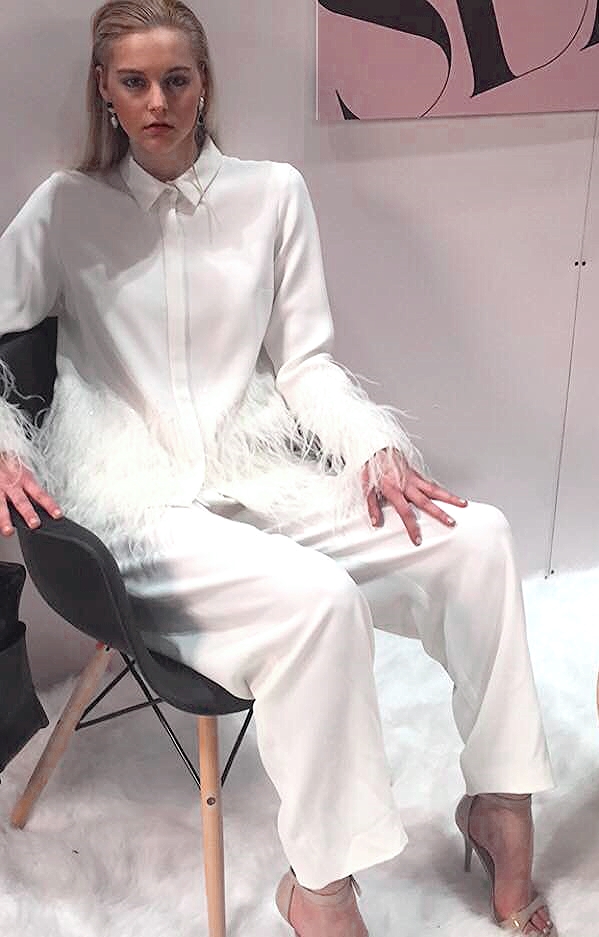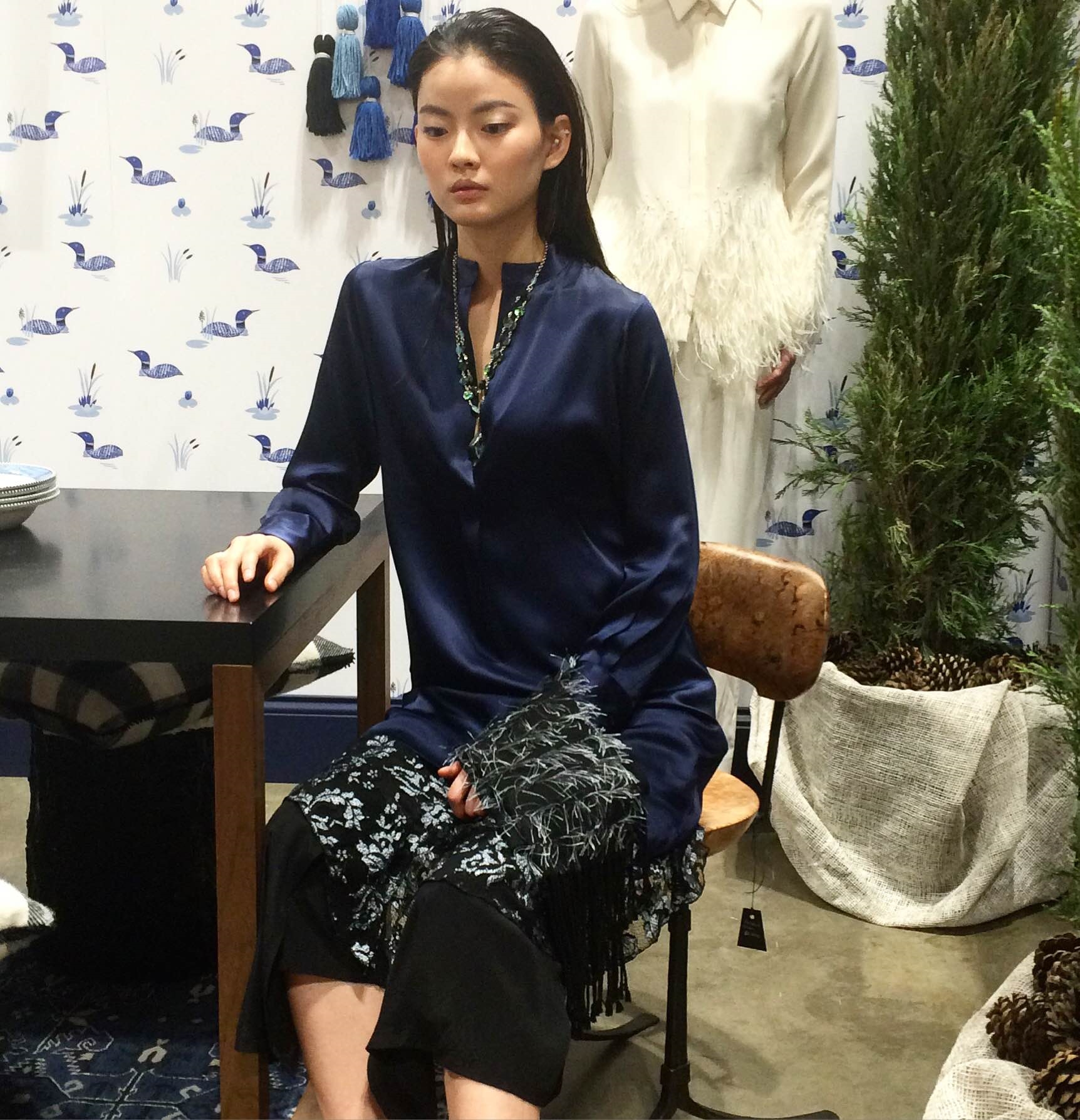 This year, the American Craft Council launched an innovative program inside their yearly hand crafted arts exhibition at the River Centre in St. Paul. This new program pairs professional fashion stylists with professional interior designers to bring to life a vision that ultimately unites style and lifestyle together. This year, I chose Jennifer Jorgenson's space. Inspired by the most northern regions of Minnesota, Jennifer created a space using custom designed wallpaper patterned in icy blues with stark white negative space and adding texture with fringe tassels in shades of blue and enveloping the room with green pine trees. To match the space, I dressed my model, Angela, in a white button up blouse with fringe sleeves to contrast a matching pair of wide leg drape pants by GH2. This would lay consistently with the minimalism I observed in Jennifer's aesthetic. My model Mihee, I styled in a navy blue silk dress shirt that cut off just above the knees. I wanted to layer with a sense of comfort and wearability so I put a baby blue and black lace skirt under with 3/4 paneled wide leg trousers. To finish off Mihee's icy look, I had her step into a pair of black ankle strap heels covered in fringe.
ACC Preview Outfits
Styling by Jose Ayala
Meet my ACC model, Angela Kordiak @ Voulu Management
"Some of my hobbies are digital photography and the outdoors. Also I like to stay physically active. My favorite fashion designers are Carmelita Couture, Franco Montoro, and Ralph Lauren. A passion of mine is helping children find hope and inspiration."
Meet my ACC model, Mihee @ Voulu Management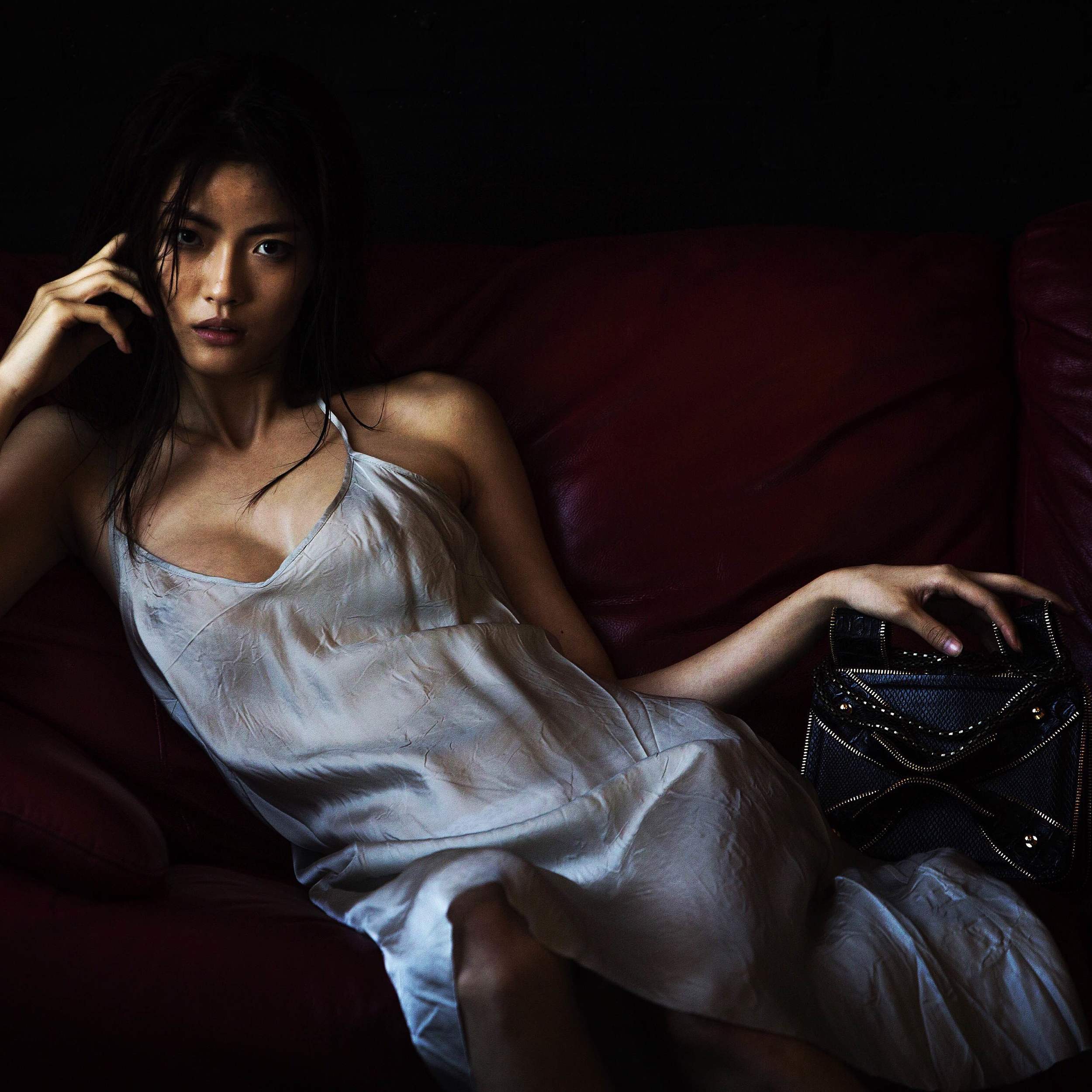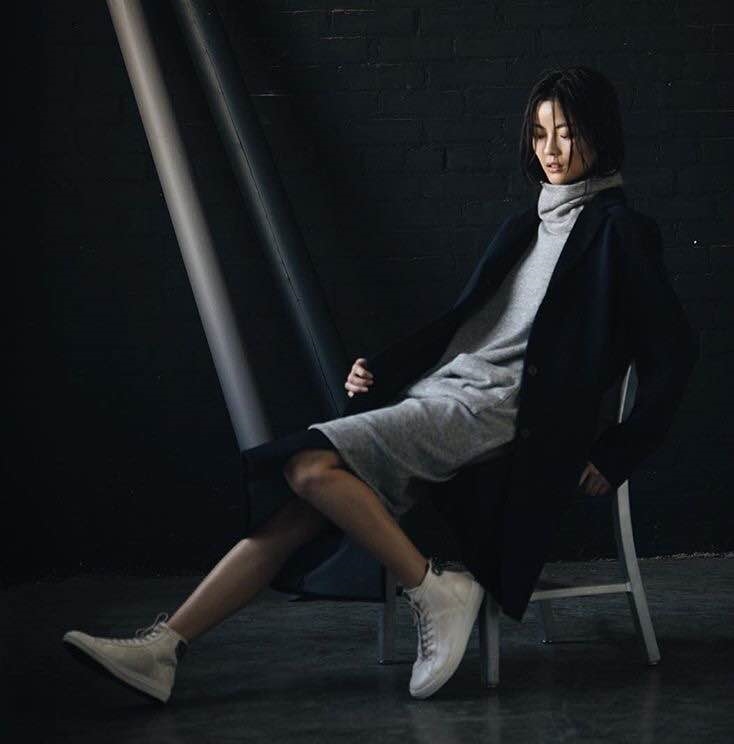 Studies Graphich Design at University of Minnesota. Style savant & South Korean foreign exchange student.
Styling by Jose Ayala
Rollover Styles
Can you imagine being able to wear all of your oversized sweaters and that noisy pink trench coat all year?! Would be awesome, right? YES! But it doesn't work that way unfortunately, and for all of us fashionistas, it isn't the new trends that are hard to pick up, its the ones we just opened up to that are hard to let go...so DON'T! This spring, many of your heels could have fringe!! Fringe adds that movement, sensuality and character so please do yourself a favor and get into some ankle strap fringe heels! For my city girls, take on a light tan coat, or long blazer, the thinner the coat, the easier you'll be able to commute with it on summer days. You know what goes AWESOME with light tan coats? Baby pink T-Shirts or your last season baby pink knitted sweater! OR if youre really just looking to play it cute and edgy, wear your light denim shirt with winter dark distressed denim jeans!
Styling by Jose Ayala
Arsenal of Winter Editorials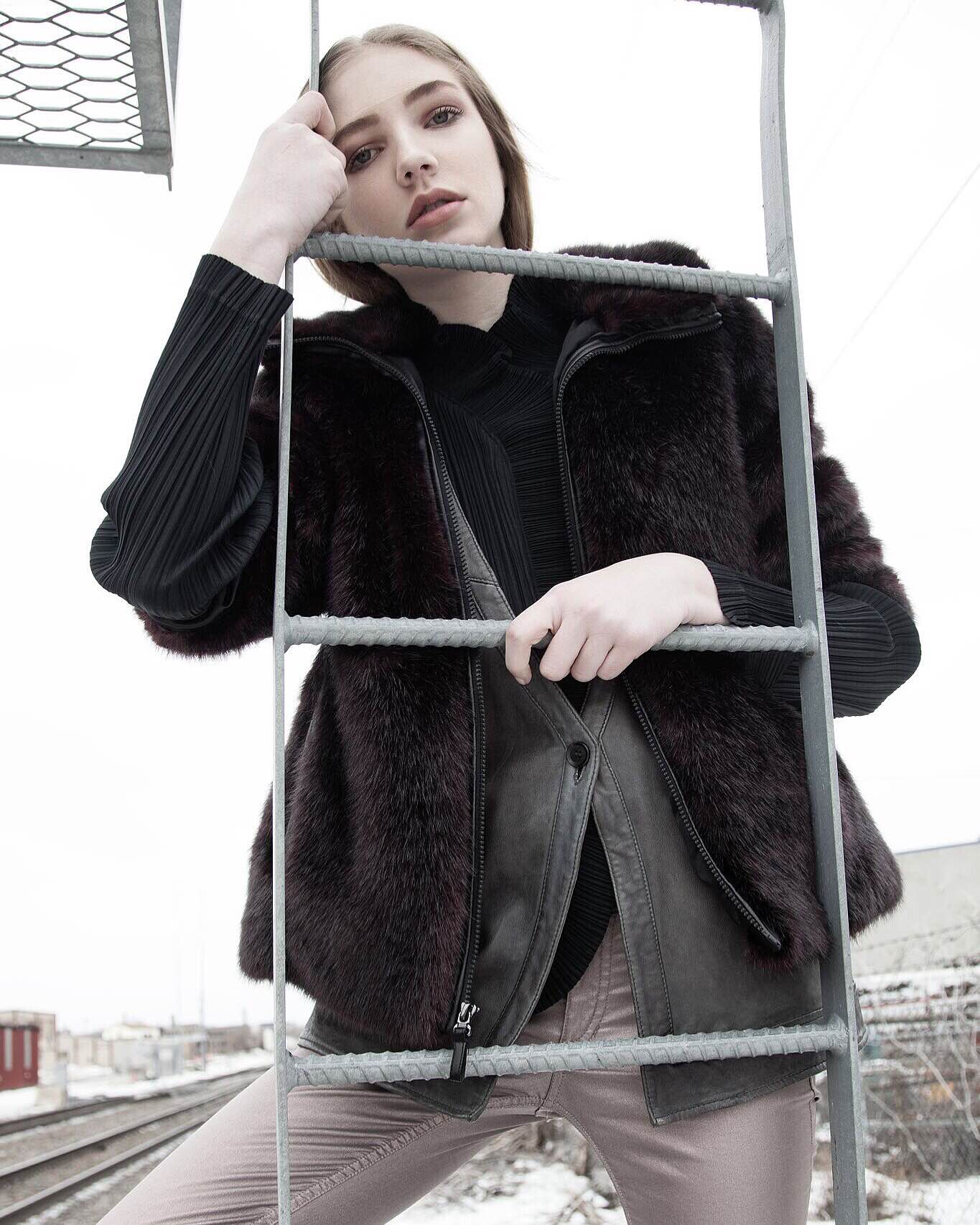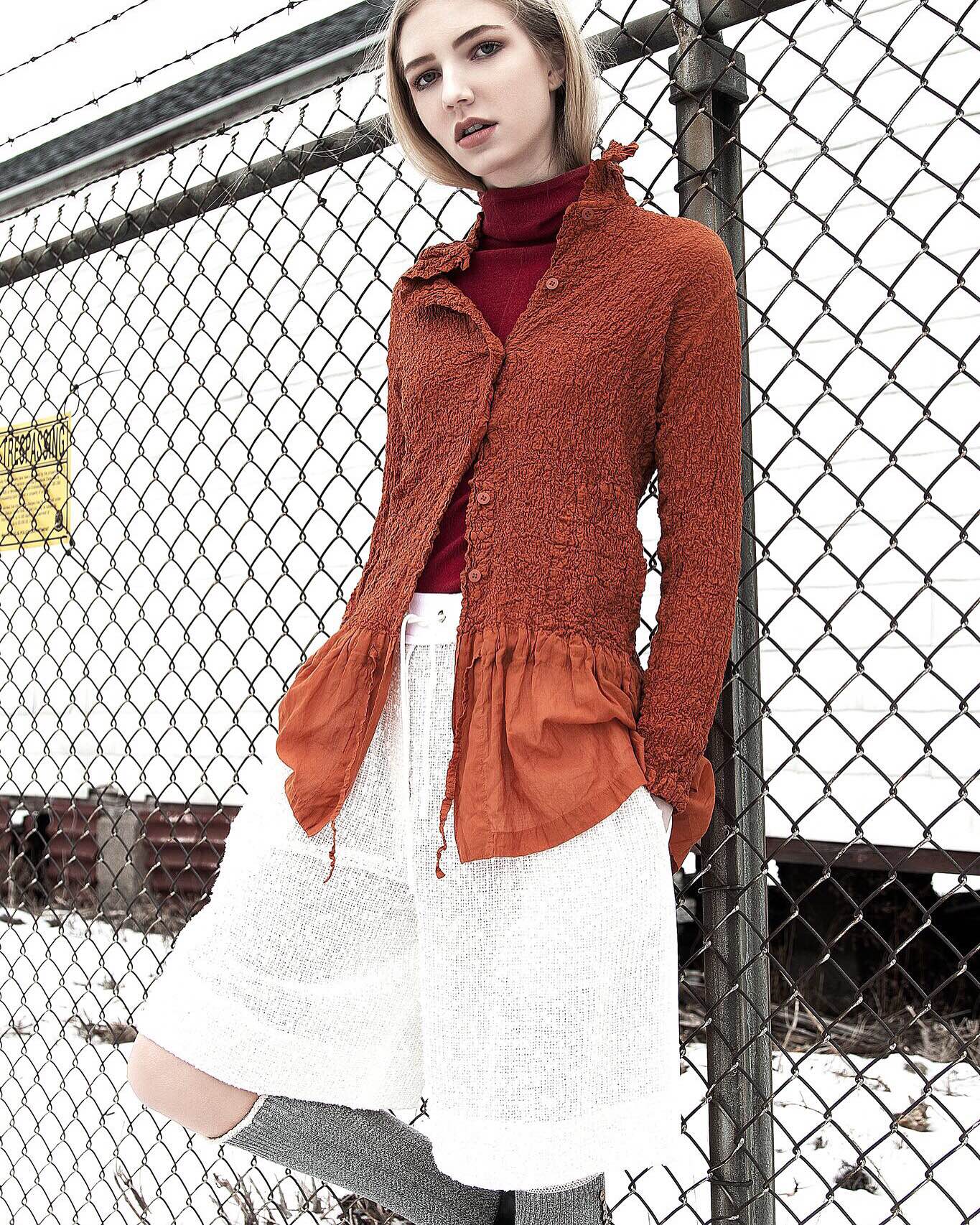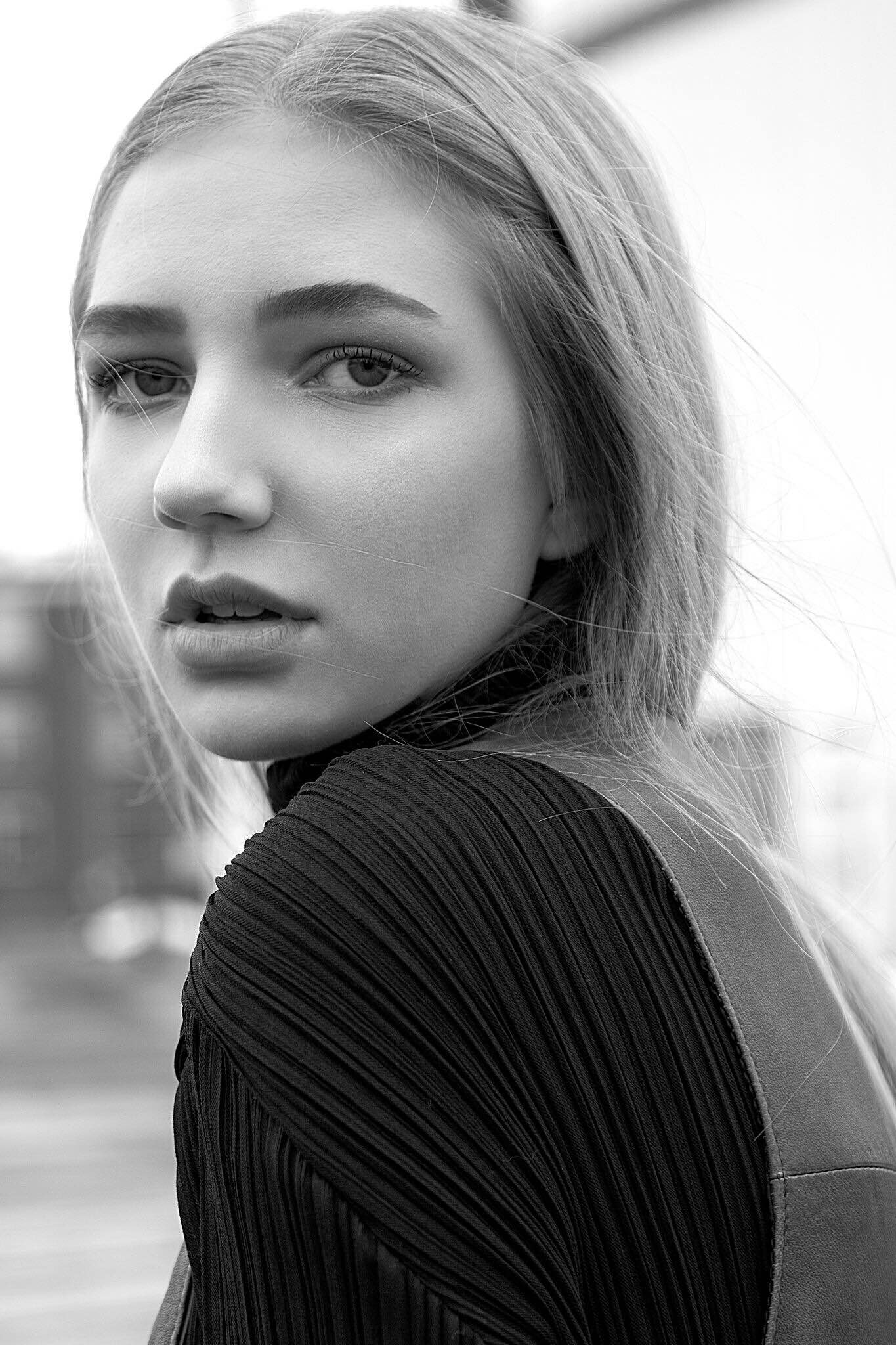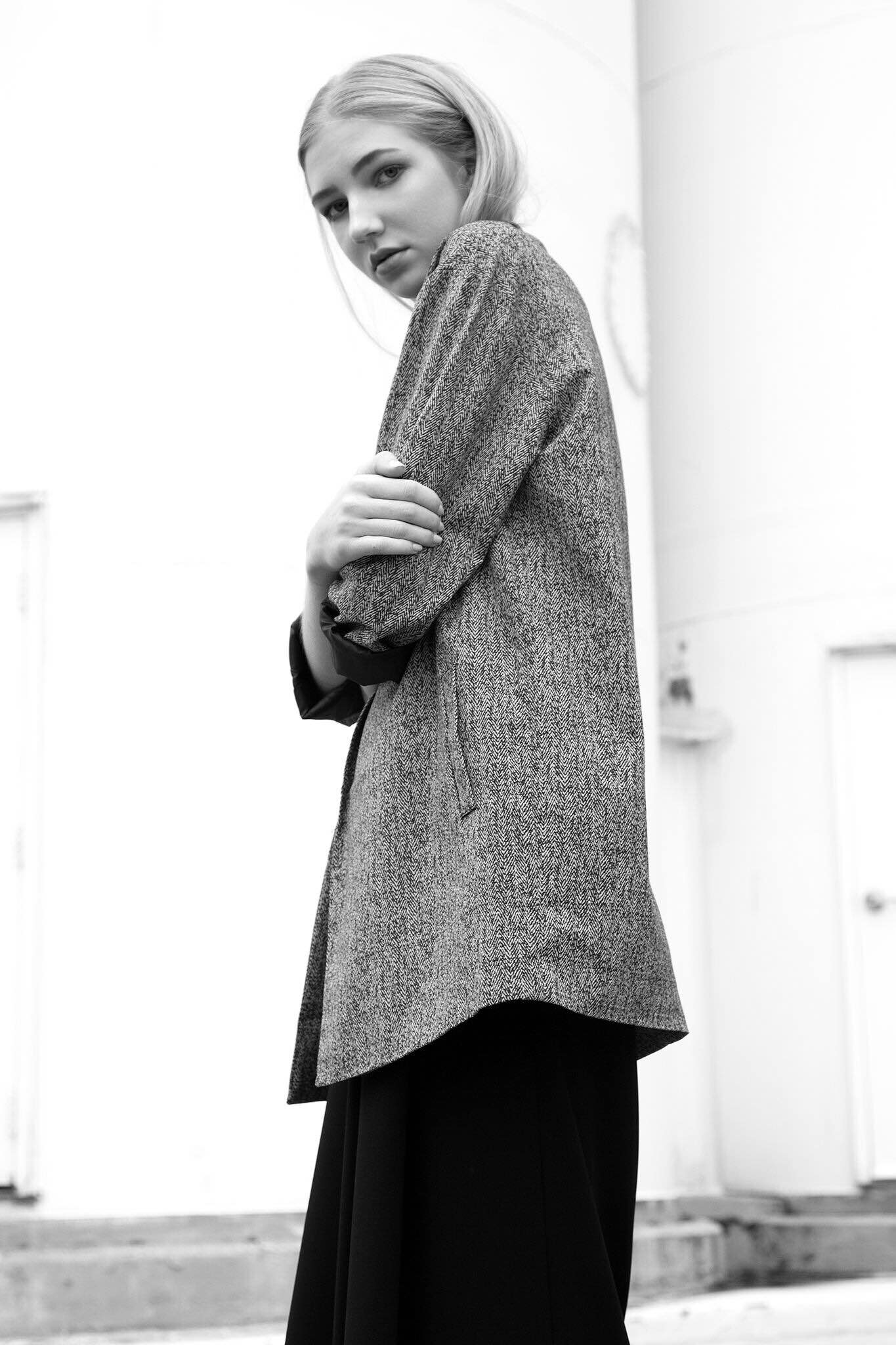 I'm bringing you the latest in my arsenal of winter editorial stylings, including noisy textures and some less than traditional winter colors. Cheers to the end of winter and the epic commencement of a snowless spring! Bring on the wide leg drape pant, Club Monaco chinos and suede shoes!
Styling by Jose Ayala